DUCELLIER KNITTING
SAFESKIM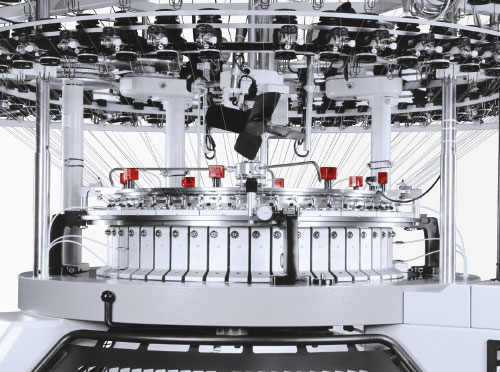 The DUCELLIER knitting established in 1979 is located in the heart of a county within long textile tradition ...
In the time of Vercingetorix, the Gallic raised the sheep and already exploited the wool. Julius Caesar took an edict which said that 99 sheep and a champagner equaled hundred beasts .... This does not mean that the Champagner have a gregarious instinct, but only that in order to escape Julius Caesar's tax on flocks of 100 heads or more the breeders had all 99 sheepThis does not mean that Champagner have the herd instinct . But only to evade taxes of Julius Caesar on herds of 100 heads or more, all breeders had 99 sheep (tax evasion was already practiced).This edict was shortly said, the answer of the SHEPERD to the shepherds ......
Then came for Troyes the medieval period where the famous Champagne Fairs attracted merchants from north and south of Europe ; Troyes took advantage of these exchanges to sell its fabrics. Then in the Renaissance, the TROYES's hosiery begun(hosiery: that is to say manufacturing caps; at the time, nightcaps, knitted). Over the centuries it developped and mechanized, already at That Time, but the driving force was human musculature. And then after became prosperous. Troyes was a merchant junction. By the time Europe became more and more Industrialized, Troyes is a home of inventors, engineers increasingly sophisticated machineries and creative productive and innovative .... And this incessant inventions gave to the industry of clothing extraordinary leverage.
And Troyes hosiery industry Took off. We find this area (INITIALLY on the heath of Champagne lousy, only sheep could find food) and water (Aube, Seine) to treat this material (washing, dyeing), a knot for trade (much like the web now), and inventors.
My great-grandfather was a pupil of Gobelins's, my grandfather Was a clerical ceremonial outfits manufacturer (Choirboys, Swiss guards, bishops, prelates, nuncios ...), My Father was also knitting manufacturer in association with His uncle. Currently, the company "knitting Ducellier" also used my two older daughters. Therefore they represent the fifth generation of the family in textiles. My grandchildren already running in the workshop.
The work Has Changed ... The share of activity related to clothing decreases from year to year. The fragile situation Makes companies increasingly vulnerable. The Ducellier company still works for knitting clothing (for large TROYES worldwide wellknown brands), goal aussi Produces the so-called technical knitwear. We specialize in small diameter knitted tubes for fluid filtration (liquid or gas): oils, highly alkaline fluids , acids (acid baths), contaminated water, confined space of air, silencing) and ballistics (combat helicopters). We knit traditional materials like cotton, wool, acrylic, polyester, silk, angora, cashmere for clothing or more unusual materials: polyamide, polypropylene, polyester, Kevlar, kermel, préox- aramid, aramid, and materials that were incredingly thought unknittable: glass, stainless steel, cupper, nickel, steel etc ... for technical knits.
Safe-Skim prefilters are one of these knitted filter tubular filters of small diameter; we Congratulate you on your choice and thank you for your confidence, and your perseverance to be gone at the end of this text
.

Philippe Ducellier
---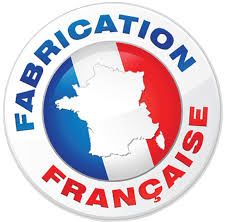 ---